Fastening Solutions
We did a rebranding for Chin Yuan Metal, a nuts and bolts company that was established in 1983. A new logo was designed and marketing collaterals were updated for greater visual appeal. Massive copy writing was also done for this client, who had never marketed the company beyond quotations and excel price lists.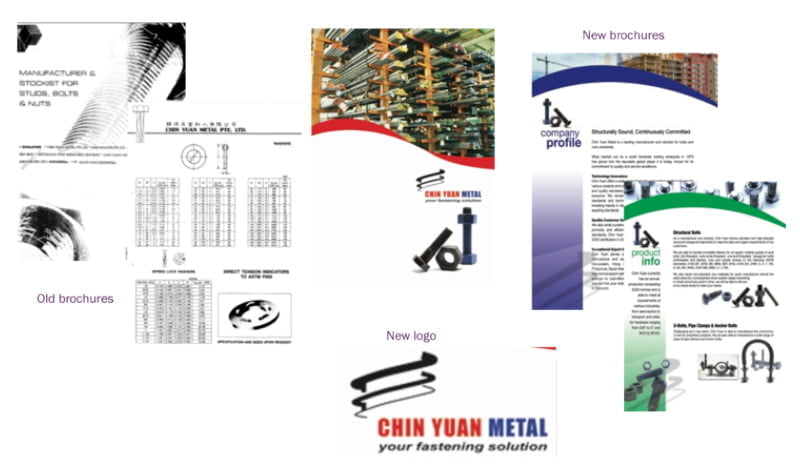 CONTACT US
If you are looking to Engage
New Customers Extra decadently,
contact us today and we'd love to help!
Singapore (Headquarters)
Decadence Design
20 Cecil Street #26-02 PLUS Building
Singapore 049705
T: +65 3163 4653
E: prominence@decadencedesign.com
For career opportunities with us,
send your applications to: acquiantance@encemarketing.com






© Decadence Design Pte Ltd (a specialist marketing company of ENCE Marketing Group Pte Ltd - est 2007). All Rights Reserved.
Privacy Policy | Terms of Use | Graphic Design Company Singapore