Singapore First Airport Lounge Café in the CBD
Brand identity crystallisation in marketing collaterals to promote this new and quirky café with a good value proposition. Decadence handled the concept of designs and execution for the menus, promotional items and strategised a one-year marketing plan for Geek Terminal.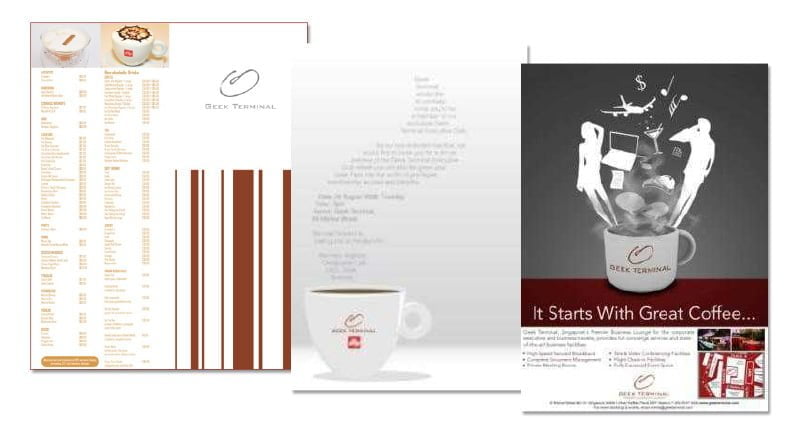 We'd like to help you grow
If you're looking to Experience a New way of Customer Engagement, contact us today and we'd love to help!
Singapore (Headquarters)
Decadence Design Pte Ltd

20 Cecil Street #26-02 PLUS Building
Singapore 049705
T: +65 3163 4653
prominence(at)decadencedesign.com
For career opportunities with us,
send your applications to:
acquaintance(at)decadencedesign.com