Intelligent Carbon Solutions
Environmental Consultancy
Intelligent Carbon Solutions is an environmental consultancy agency based in the UK. The logo itself is modern, clean-cut and smart. The icon follows the shape of a diamond – solid minerals which are derived from Carbon, following the name of the company. The "I" also looks like a person bending to help, and the letters "C" and "S" merge together like two claws signifying a strong grasp of the issue at stake: carbon management in the world.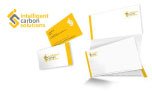 We'd like to help you grow
If you're looking to Experience a New way of Customer Engagement, contact us today and we'd love to help!
Singapore (Headquarters)
Decadence Design Pte Ltd

20 Cecil Street #26-02 PLUS Building
Singapore 049705
T: +65 3163 4653
prominence(at)decadencedesign.com
For career opportunities with us,
send your applications to:
acquaintance(at)decadencedesign.com