Decadence design is made up of people with integrity and influence, through which we attain the respect and trust of our partners and brands we work with.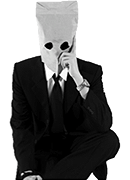 Andrew Soetiono
Design Director
BA (Hons) (Visual Communications), Raffles Design Institute, Singapore
Andrew's talent in graphic and artistic design brings our ideas to life. He adds just that touch of spark to bring added vibrancy to the work we do, and that our clients seek.. Andrew has worked in the UK international award winning agency, The Gate Worldwide, and with international creative directors. Andrew has a Bachelor of Design (Graphic Design) from the Raffles College of Design and Commerce, Sydney, Australia.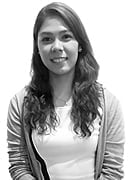 Nicole Sta.Cruz
Design Executive
BA (Hons) in Design Communication, LASALLE College of the Arts
Nicole is a bright, creative and amiable young woman. She has an excellent attitude and aptitude demonstrating good design sense, able to spot trends and creativity in visual communication. She has also proven that she is able to take on projects and deliver them from inception to completion, having a good balance between the logical left and the creative right. Prior to joining ENCE, she was a Graphic Designer at AYA Bank (Myanmar) and ExcelForte (Singapore).