With our help, LGB Somerset launched The General Room in December, a premier co-working space in the Orchard area for businesses to strategise, execute and recharge.
Inspired by the persona of a military general and the way a military base is run – with precision, respect and efficiency – The General Room provides a stylish and modern shared-office premise and facilities for businesses in the fashion, retail, financial, and wealth management sectors.
Their parent company, LGB Somerset, appointed us to design everything brand-related for The General Room, from their logo to website to marketing collaterals to all sorts of gift items! We kept their designs sleek and simple, with royal colours that exude class to be in line with the high-end services they are offering.
Website:
Flyer: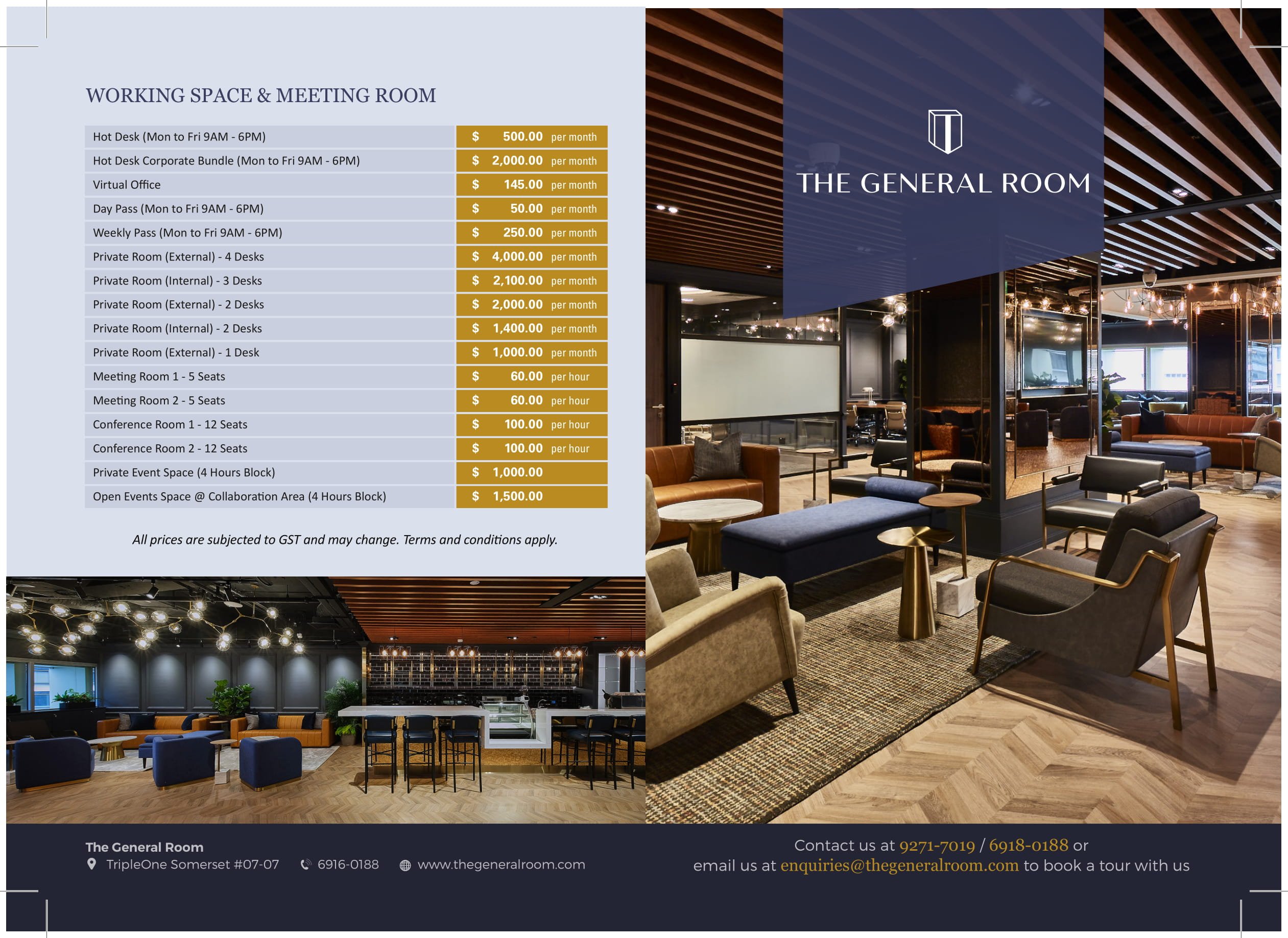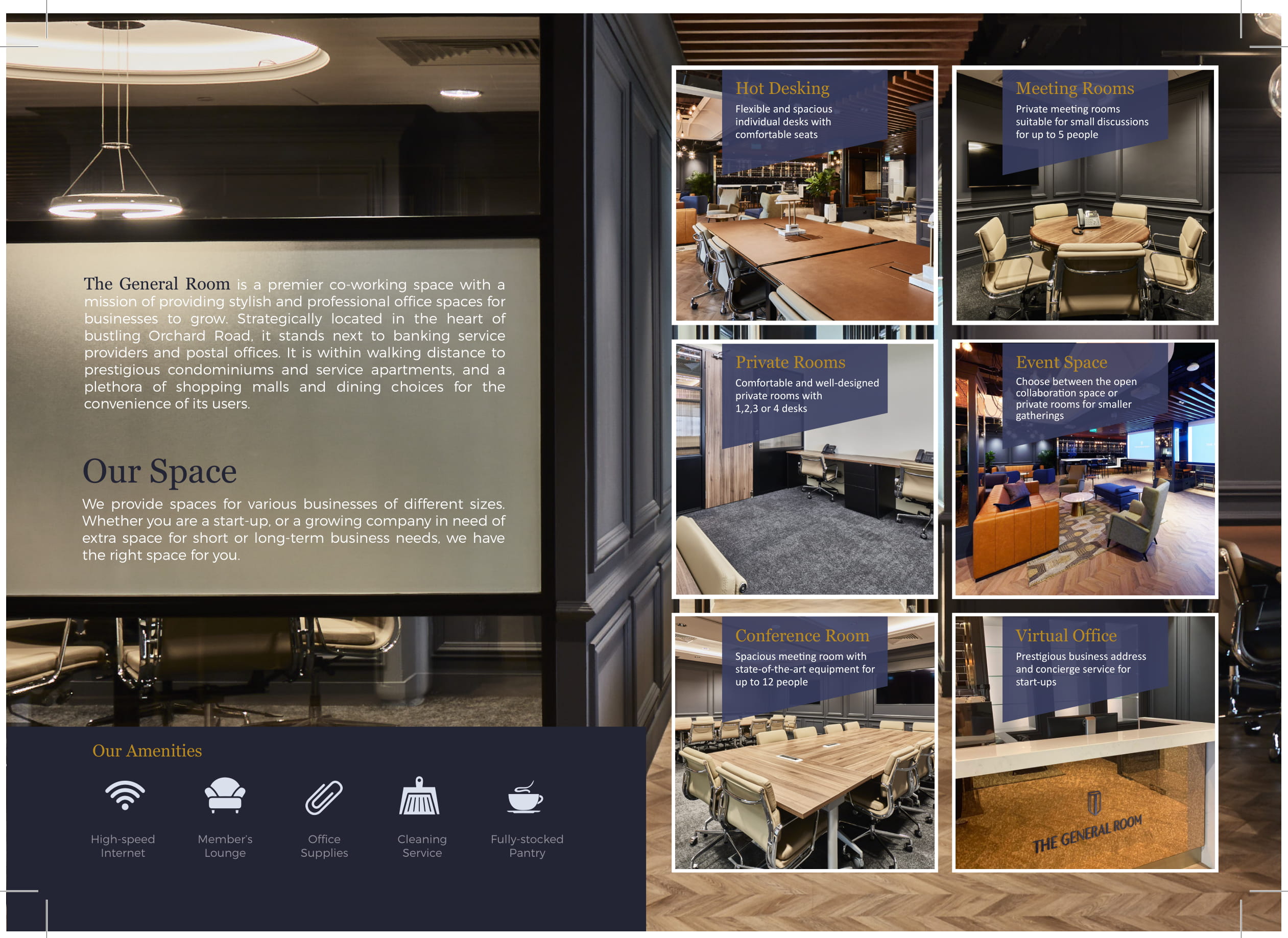 Shirts: