Cocktail Festival
Supported by HSBC Bank, the Martini InnerCity Festival was created to celebrate the essence of city living. Called Ubernisation in its first year, we needed a corporate identity that was sleek, simple and elegant to flow with the poise of the martini glass. The logo embodies city living in its skyscraper design, with the Martini glass shape forming the 'M' of one of the office towers. The 'I' is shown in the stem of the martini glass and the 'C' is denoted by a brushstroke that can represent a crescent moon or an olive in a martini. This same motif was used in 200,000 flyers and full-page press ads in the newspapers to promote the festival.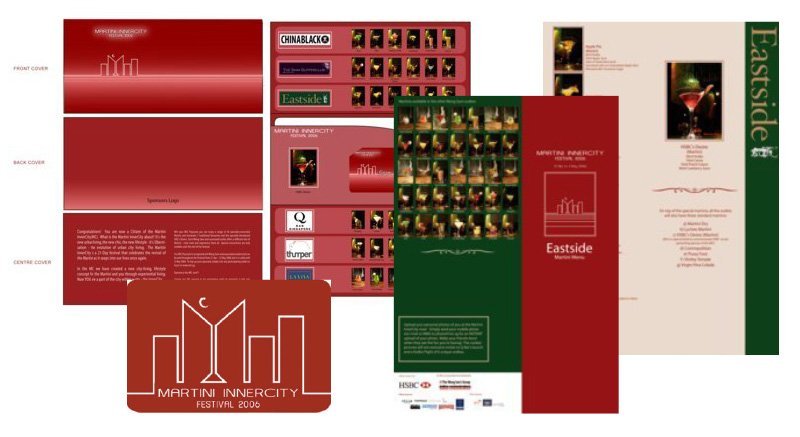 We'd like to help you grow
If you're looking to Experience a New way of Customer Engagement, contact us today and we'd love to help!
Singapore (Headquarters)
Decadence Design Pte Ltd

20 Cecil Street #26-02 PLUS Building
Singapore 049705
T: +65 3163 4653
prominence(at)decadencedesign.com
For career opportunities with us,
send your applications to:
acquaintance(at)decadencedesign.com