This November, we were kept busy designing for the CHUG Halloween party and Lilly Centre For Clinical Pharmacology launch, flexing our creative muscles and thinking up original designs.
We designed the poster for CHUG Halloween at Drink Culture, inspired by the hit Netflix show, Stranger Things. It was fun to unleash our darker side in line with Halloween by using stronger visuals such as a carved pumpkin and colours like green, black and red to bring out a more sinister feel.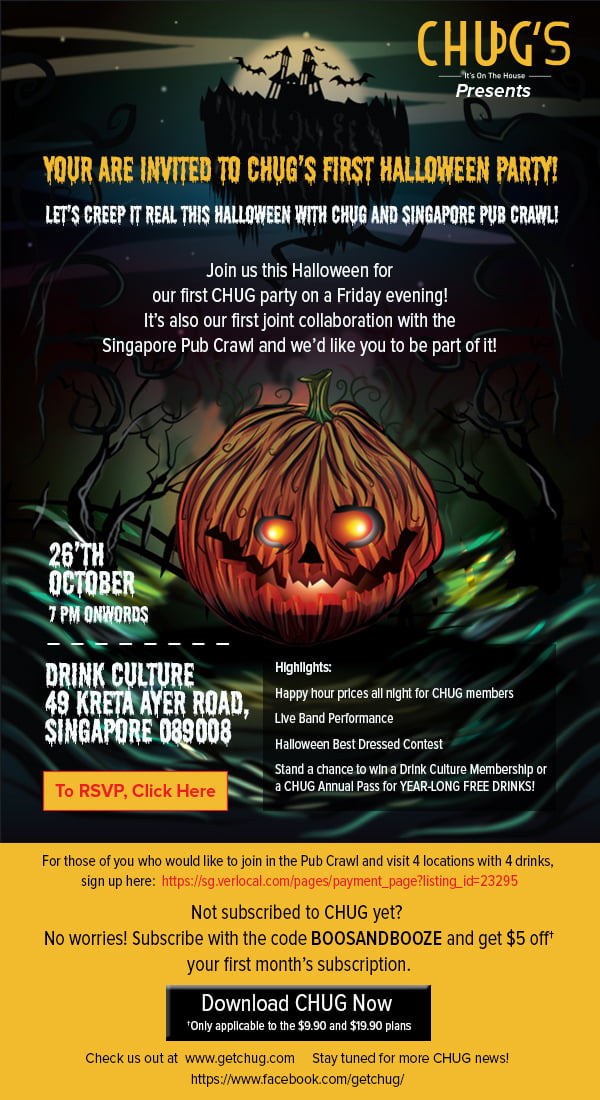 With the grand opening of Lilly Centre For Clinical Pharmacology, we were tasked with the design of event materials such as the event backdrop, name cards, ID badges for media passes, directional posters, signing board and the programme list. These were splashed with a vibrant red – the client's corporate colours. We are glad that we delivered consistent, well-executed designs that tied the whole event together.