In the fast moving, saturated world of social media, the best, the most relevant and entertaining posts are the ones that get traffic and convert readers. Makes you wonder, what do we mean by the 'best'? What makes them 'Like', 'Share' or click?
Let's start with identifying the basic anatomy of an ideal post in social media (Facebook, Instagram, Twitter, Google+, LinkedIn and Pinterest). It includes the following:
Short, compelling text with a CTA or Call-to-Action phrase

Link and hashtags and;

A relevant, captivating image
If you think you have already mastered the art of using words in your posts, yet you still find yourself unsatisfied with the results, you might want to rethink how you curate or use images.
Studies reveal that compared with words or texts, people are wired to recognise and understand images faster. It holds true even in the digital landscape. Visual content reaps the highest engagement rate compared to status updates, links or videos. Even on Twitter, photo URLs get the most retweets.
It goes without saying that whatever social media platform your brand is on—Facebook, Twitter, LinkedIn, and Pinterest—one can't say no to a powerful image conveying the right message.
Here at Decadence Design, we know how important visual communication is in responding to consumer demand, through smart and relevant graphics that impact the senses of our audience.
These are the important points on how to make sure your images stand out:
High-quality images.

Keep grainy, blurry images at bay; the clearer the image, the better. You can produce your own photos or you can search for free stock photos online. Just take note of the attribution guidelines of the hosting site.

Be consistent.

The color palette, fonts and other design elements that we use in our website or blogs should remain consistent with our visuals in social media. Second, if we use a filter or color alterations with our images to emphasize a mood or feel, stick to the best filter which you think reflects your brand. Lastly, if you are sharing an article, make sure the image that you choose should reflect the main idea of the content of the link. Misleading our audience is the last thing we want to do.  

Optimise it.

Learn the right size and aspect ratio of your image. If you'd like to put text on the image, make sure it doesn't appear cropped when you publish.

Logo

. Get the proper logo size and the right contrast for your image.  

Be unique.

As much as we put effort into having a distinctive voice in our word usage, so should we in the style and feel of our visual content. Let the brand personality shine through your visual content.
We need tools to help us achieve the pointers mentioned above. These tools or apps should be time-saving, very easy to use, and of course, free. Here are the design tools which have made it to our list:
For Editing Images
BeFunky comes in with a lot of features. Aside from editing and retouching images, it also has a collage maker and free graphic templates for your events, blog, social media header and greeting cards. It's available in desktop and mobile format.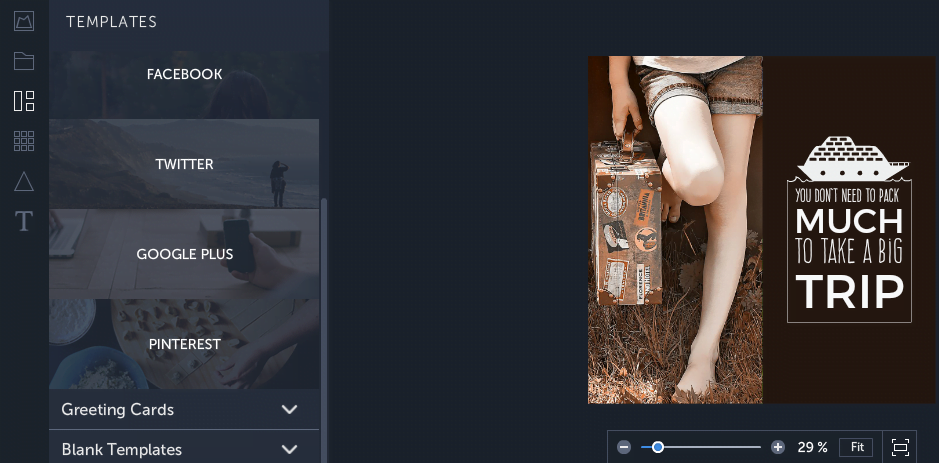 Canva is another great tool when you want  fast and easy editing for your social media graphics. You can simply work with your own images or their templates. With Canva, you can also create web mock-ups or avail of their free stickers, textures and badges. Just sign up to get your project started.  Canva is available in both desktop and mobile versions.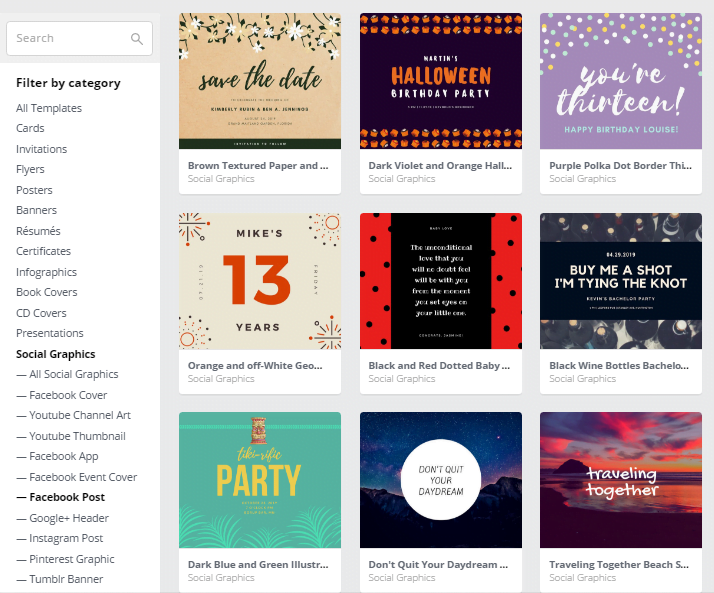 For Creating Infographics
An infographic is a great way to visually translate complex data or statistics. Whatever your style or niche is, you can create captivating infographics through Piktochart. Piktochart has a great selection of design elements such as backgrounds, icons, vectors and banners to make sure your graphics stand out. Aside from colorful and eye-catching infographics, you can also make posters, presentations and reports with a simple drag-and-drop process.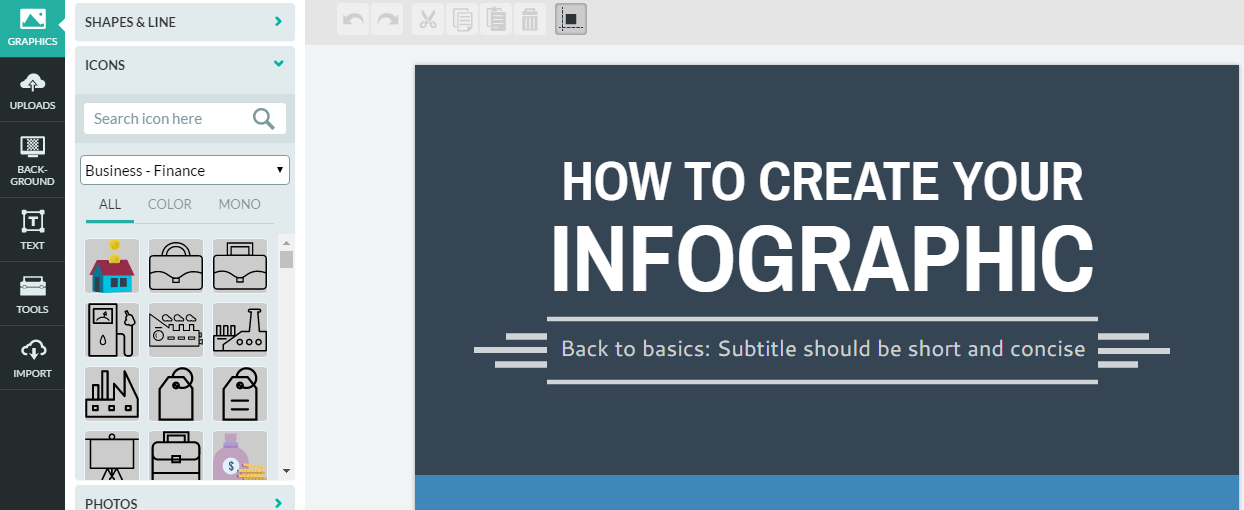 For Creating Quote Posts
If you want to level up your content by sharing your brand philosophy through quote posts, you must definitely check out Pablo. This quote creator has a lot of backgrounds and templates to choose from. Plus, you can create quote graphics without signing up!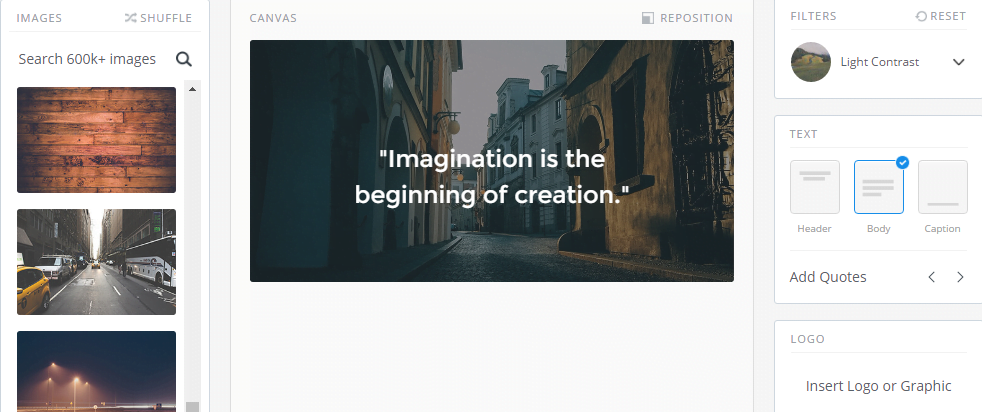 Another tool you can use is Spark Post, another product of Adobe. They have different themes, backgrounds and font styles to choose from. Also, they have a color palettes feature for you to get the right color combinations.

Aside from Spark Post, you can also create web stories and videos for your other projects through Spark Page and Spark Video. Simply create an account to get started.
For Image Resizing
Remember the last point on creating high-quality social media graphics? Yes, optimizing your images is a great way to increase your reach. And having the correct size and aspect ratio is key to achieving it. Landscape by Sprout Social makes it easy for you to make sure you get the right size and aspect ratio for a specific social media platform. Simply upload your image and in no less than a minute, your content image is ready!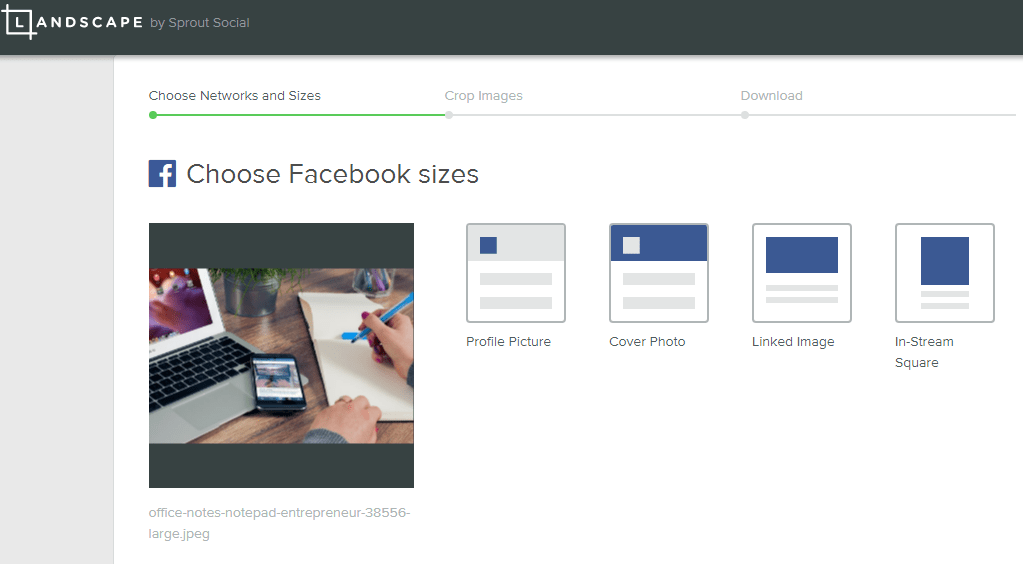 Indeed, there are many possibilities and tools for levelling up graphics for your social media posts. Just remember, our criteria for curating content must be based on the level of value it gives to your audience. The information that we put online should be able to help them or at least, inspire and entertain them.
How about you, what tools do you use? Share by commenting below!
If you want to go beyond social media and explore how you can make effective and captivating marketing collaterals, feel free to talk to us! Here at Decadence Design, we bank on our in-depth understanding of the consumer decision-making process and deliver graphic designs that evoke a deep resonance with the consumer's quest for new sensations. Get in touch now and  feel free to talk to us!