Artists are dedicated to their craft – they devote time, money and energy to hone their craft, to communicate their words and express themselves through art.
It is not an easy route and we are glad to help our client, singer, vocal trainer, music artist, instructor and overall, inspiring personality, Matthew Quek to design his website and a series of marketing collaterals to spread the word about his initiatives.
He needed a website that emulated a classy and timeless look – much like that music that he creates. We chose a dark-neutral colour palette to exude a sophisticated feel and went with cursive and serif fonts to emphasise on the classic look.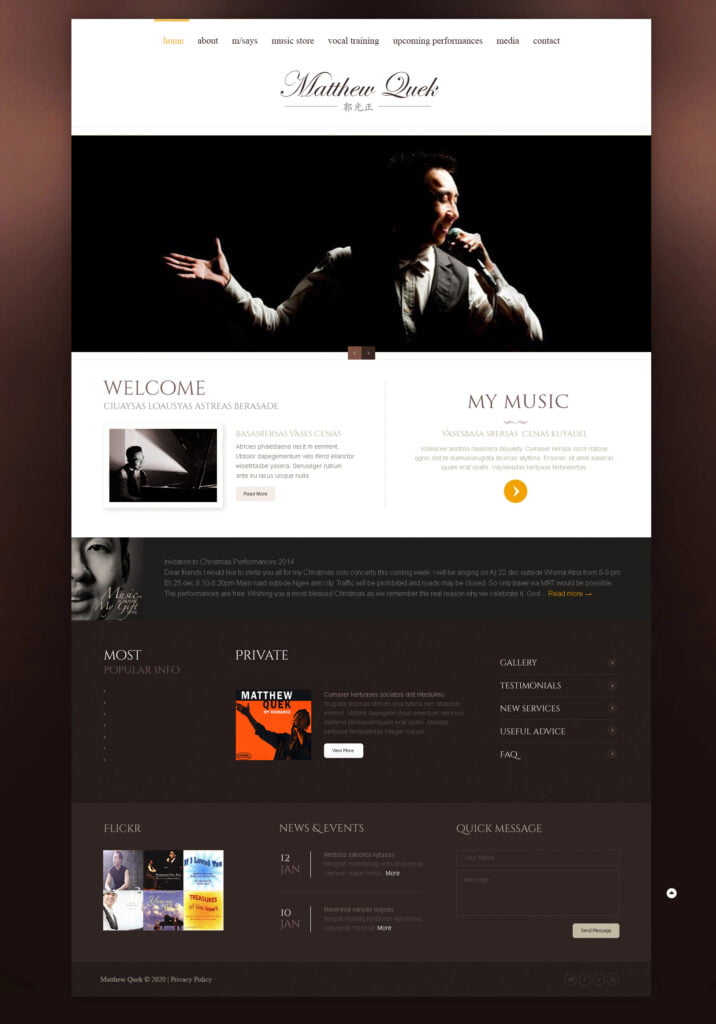 To make his services more easily accessible to the user, we laid them out in a top navigation bar. The homepage places an emphasis on his testimonials and services, and most importantly, the passion for his craft.
We also designed a series of EDMs to as marketing assets for his various events – with the same theme of passion, humility and artistry running through them.