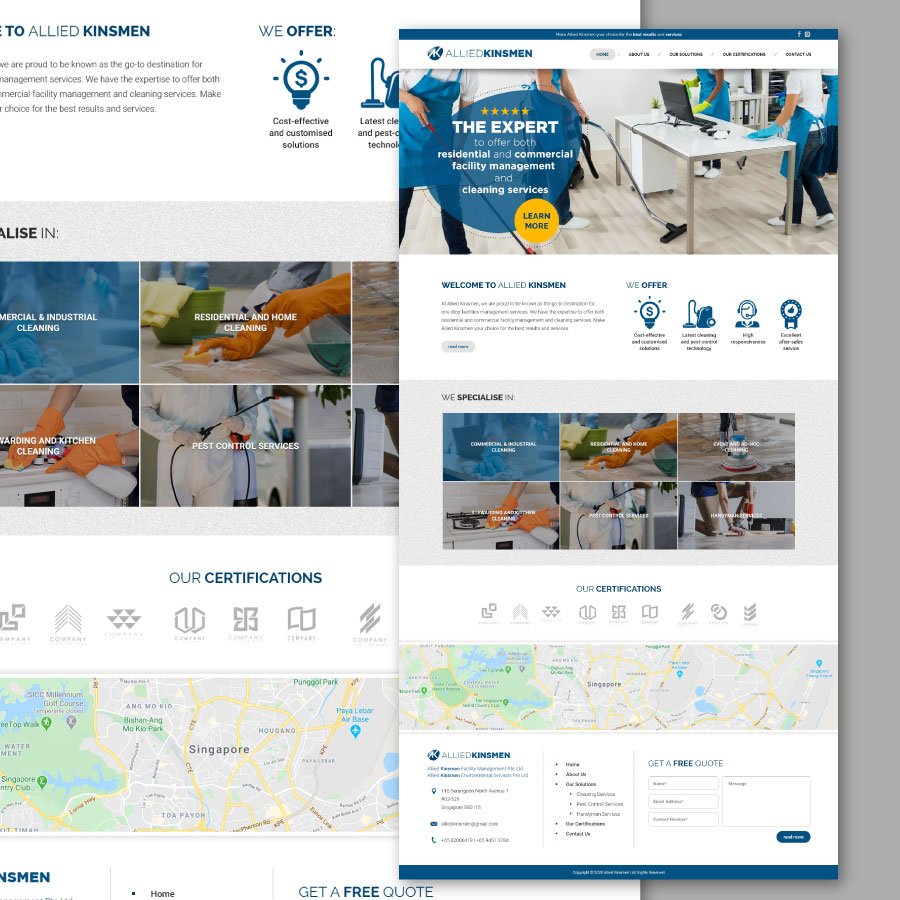 ALLIED KINSMEN
Allied Kinsmen was founded in 2017 with a vision to make a difference to customers in the environmental service sector. It is an-NEA approved cleaning and maintenance company operating in Singapore.
The Challenge
Being in the cleaning industry, the client was unfamiliar with branding and marketing.  They contacted us through our outreach campaign and asked for help.  Our team met them and provided a complete, cost-conscious solution for them so that they could embark on the start of their brand journey.
Our Solution
Decadence Design had to create everything from scratch, from company write up to design concept and direction.  Fortunately, the client was well-versed enough in how websites functioned and had to appear to customers and they quickly accepted our designs and suggestions.
The Result
A website!  The company's first step to digitalising their marketing and possibly operations.